This article will help you configure your UpSlide to access the library's content.
Unable to access libraries.
When you open the Library pane, you see the error below.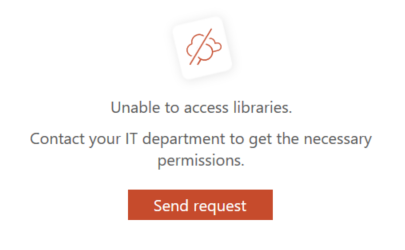 If you open the UpSlide Settings, you will see a red cross or a lock at the right of the Library path to indicate it can't be accessed.

To troubleshoot this issue:
Check that you have access to the shared folder mentioned.

If you don't have access, reach out to your IT department or click on Send request in the Library pane.

Check that you are connected to the internet or network.

If you aren't, UpSlide might not be able to access the shared folder.

If your Library is stored on Sharepoint, check that you have interacted with the authentication popup when opening your Office application.

If you have clicked on the authentication popup, you will see a mention Logged in as... in Settings > Library under the Library paths.
If you haven't, you can exist your Office applications and reopen the Library pane to force it to reappear.
Your library is not set up yet
If you do not have any Library configured when opening the Library pane, you will see the below image: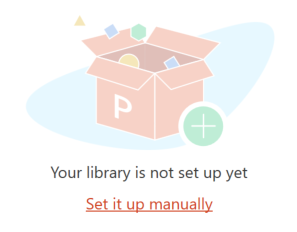 Clicking on the Set it manually link will open the Settings window
You can configure a new library by clicking the Add library button
Add the shared drive / SharePoint path your team are using to store library content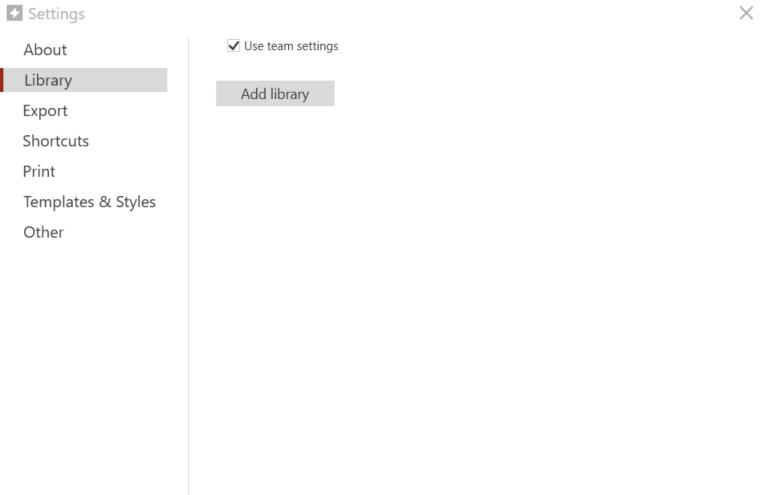 Icon key
Once you have added a Library, you will see an icon displayed at the end of the path when in the settings pane. Here are the different icons UpSlide uses to describe the connection status to the library.

You can access this library.

This folder does not exist or is inaccessible.

You do not have permission to access this folder.

The folder can't be accessed, but a copy of its content is accessible on your machine. To fix this, you need to sign in when prompted at the start of the Office application.

(Administrator only) You can access and edit this library.

(Administrator only) You can access this library, but you cannot edit it.