With the UpSlide Account Portal, you can manage your signature campaigns by assigning them to group of users.
Pre-requisites
A Portal account

Outlook Signatures activated for your account
You can contact your Sales representative if you don't have all the pre-requisites above.
Create a new signature
Create a campaign

A signature campaign is composed of
A name
The signature groups who will get the signature
A signature
You can create on "Add a new campaign" to start create a new signature.
Signature editor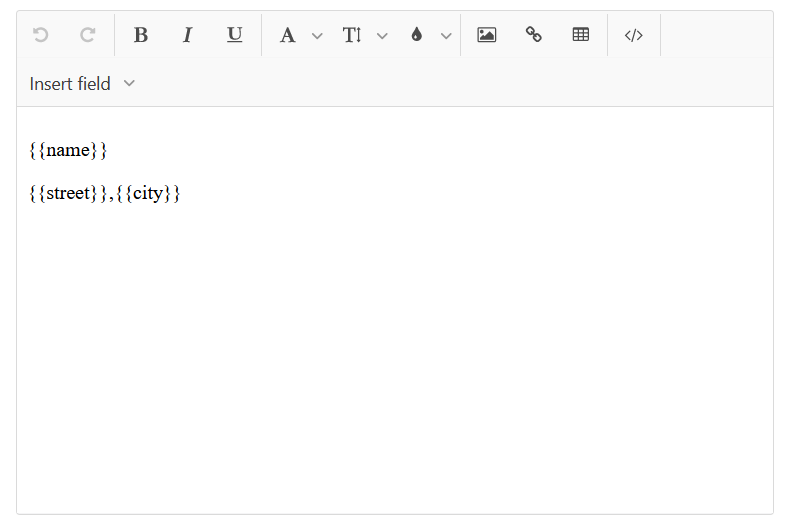 The signature editor allows you to insert:
Text in different sizes, fonts and colours
Images from your computer or a URL
Insert Fields that will be replaced by the user information
On the right of the editor, you will have a preview of the signature with an example of how the contact information will appear.
Tip
If you want to create a signature with another editor, you can copy-paste the HTML code of your signature by clicking on the button "Change mode"