Since version 6.5.2, the UpSlide Library can be hosted in a Sharepoint Online Document Library. Once the Document Library has been created in a Sharepoint site, its path can be used directly in UpSlide Settings to set up the library for the user.
Create the Document Library
In the Site Contents tab within SharePoint, click New and select Document Library.
Once created, copy the URL path from SharePoint.
Click Settings in the UpSlide ribbon of Excel, PowerPoint or Word.
In the Library tab, add a library name and paste the URL from the recently created Document Library under Library path.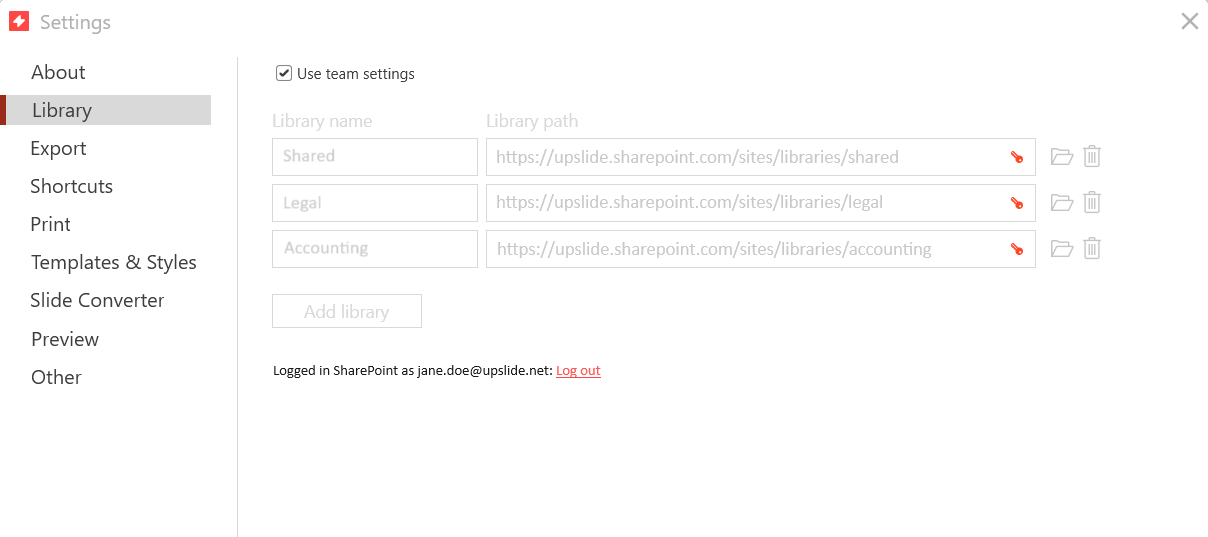 You'll know the path is correct when the green key or check indicates successful access. The text saying logged in SharePoint indicates the user has access and is connected to the library.
Requirements for the Document Library
Your Document Library path needs to have the following format: https://company.sharepoint.com/sites/SiteName/DocumentLibraryName or https://company.sharepoint.com/teams/TeamsName/DocumentLibraryName
We highly recommend using simple Document Library names without any space or special characters (including - _ / etc.).
Do not rename the Document Library after creation. UpSlide won't be able to access it.
You won't be able to add a path to a subfolder of a Document Library in UpSlide.
It won't work if the library is created on the root site of SharePoint.
You will also need to grant consent to UpSlide to retrieve content from SharePoint.
A visual guide to creating the Document Library
Initially creating the Document Library: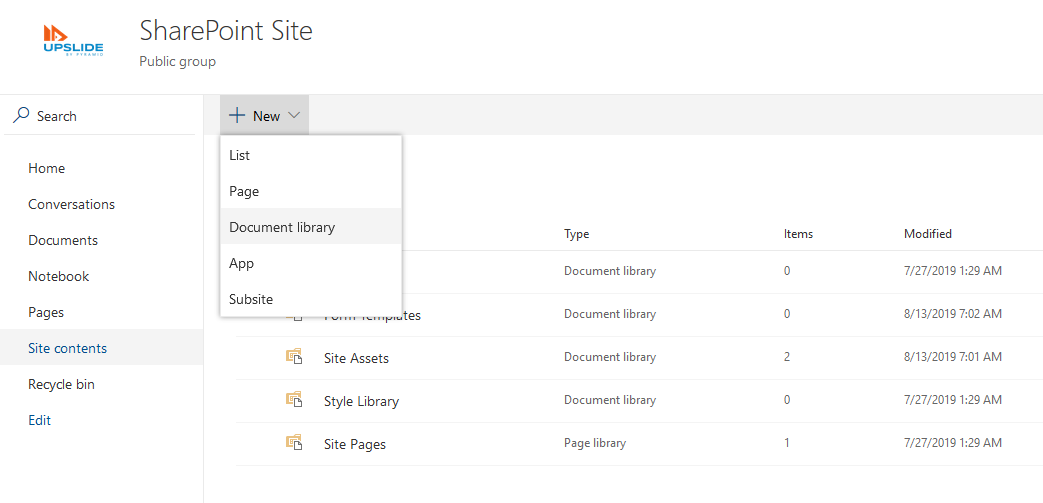 Once created, it appears in the left-hand pane. Our example has the name DocumentLibrary, but you can name yours something more relevant to your organization: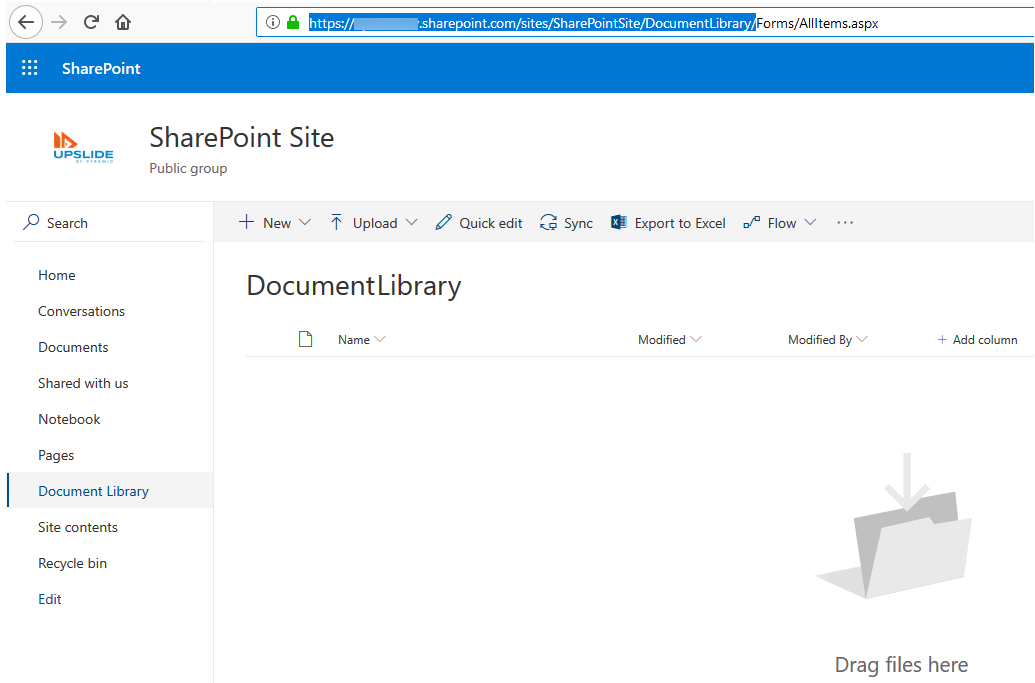 Note
To signpost user machines to the locations just created, you must set the paths into the
UpSlide Portal
or contact your UpSlide account team to add them on your behalf.