The UpSlide shared library gives you access to your branded and up-to-date slides, logos, resumes, tables and graphs directly from PowerPoint, Excel or Word. This article is aimed at Administrator users looking to add, edit, or remove that content. If you want a technical understanding of how it works, see this article.
As an administrator, when you right click the library you get access to a set of additional buttons designed to:
add, rename or delete items
replace existing items (for slide check to notify users)
create and rename folders (or subfolders at any level)
Create, rename or delete existing items
If you've never used the library before click here to read about the main tips of navigating and searching in the library.
Folders
Right click on a folder and:
Creating a subfolder: click New folder (1)
Renaming a folder: click Rename (2)
Delete a folder: click Delete (3)
N.B. This action cannot be undone, and all folder content will be deleted as well.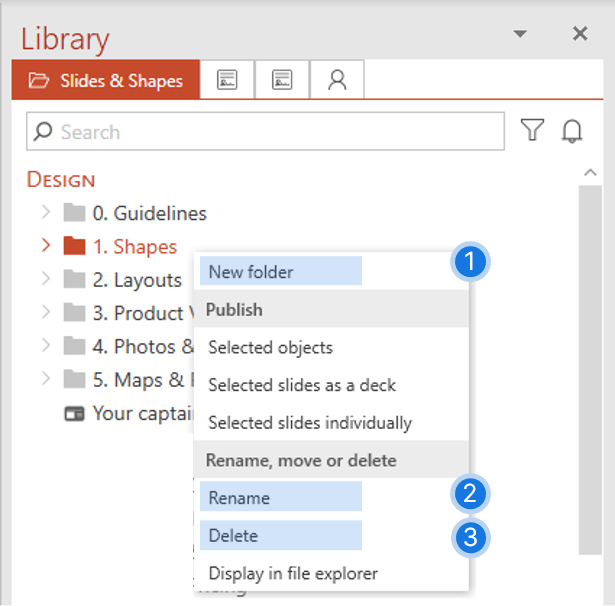 Note that the folders and items in a folder are stored alphabetically. Therefore the only way to modify the position of the contents is by renaming the items.
Tip
Want a different order? Add numbers or letters to the beginning of the names of folders or items.
Content
Viewing: Use the zoom level (1) to display/hide names and sizes of previews similar to native Windows
Renaming: Right click within the library pane and item and choose Rename (2)
Updating content with new versions: with your updated content selected in the application right click and choose Replace by selected shapes (3)
Deleting: choose Replace by selected shapes (3)
N.B. you cannot undo this action.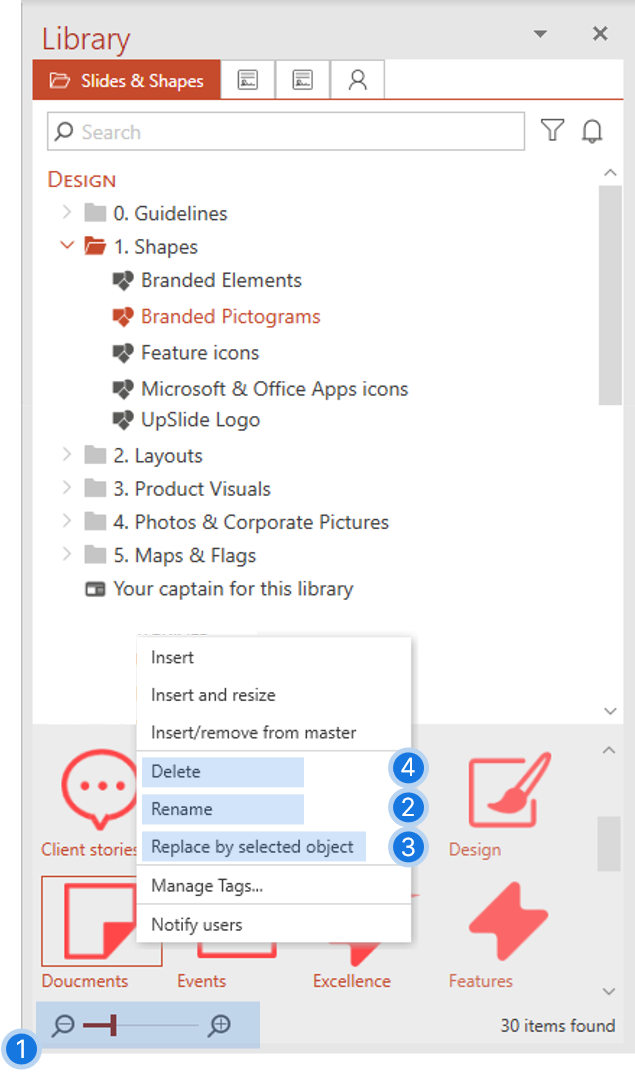 You can drag and drop folders or items around your library to easily restructure it just like using Windows File Explorer. You'll get a confirmation message to help avoid moving items whilst you're browsing the library.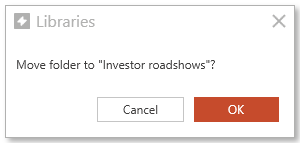 Adding content to the libraries
The UpSlide libraries can contain slides, decks of slides, worksheets, workbooks, documents, text paragraphs, shapes, images, tables, charts, textboxes etc.
Each file you add to the library can contain multiple elements; but all elements must be of the same type. E.g. One file can contain multiple slides, but that file cannot also contain charts. Instead you have two files with the two content types.
Slides and whole decks
Open your presentation containing the slides.
In the PowerPoint navigation pane (on the left) select your slides you wish to insert.
Having selected your slides, right click in the library where you would like to add them.
In the Publish section choose Selected slides as a deck when you want the slides to be added as one single item OR choose Selected slides individually to add them as separate items.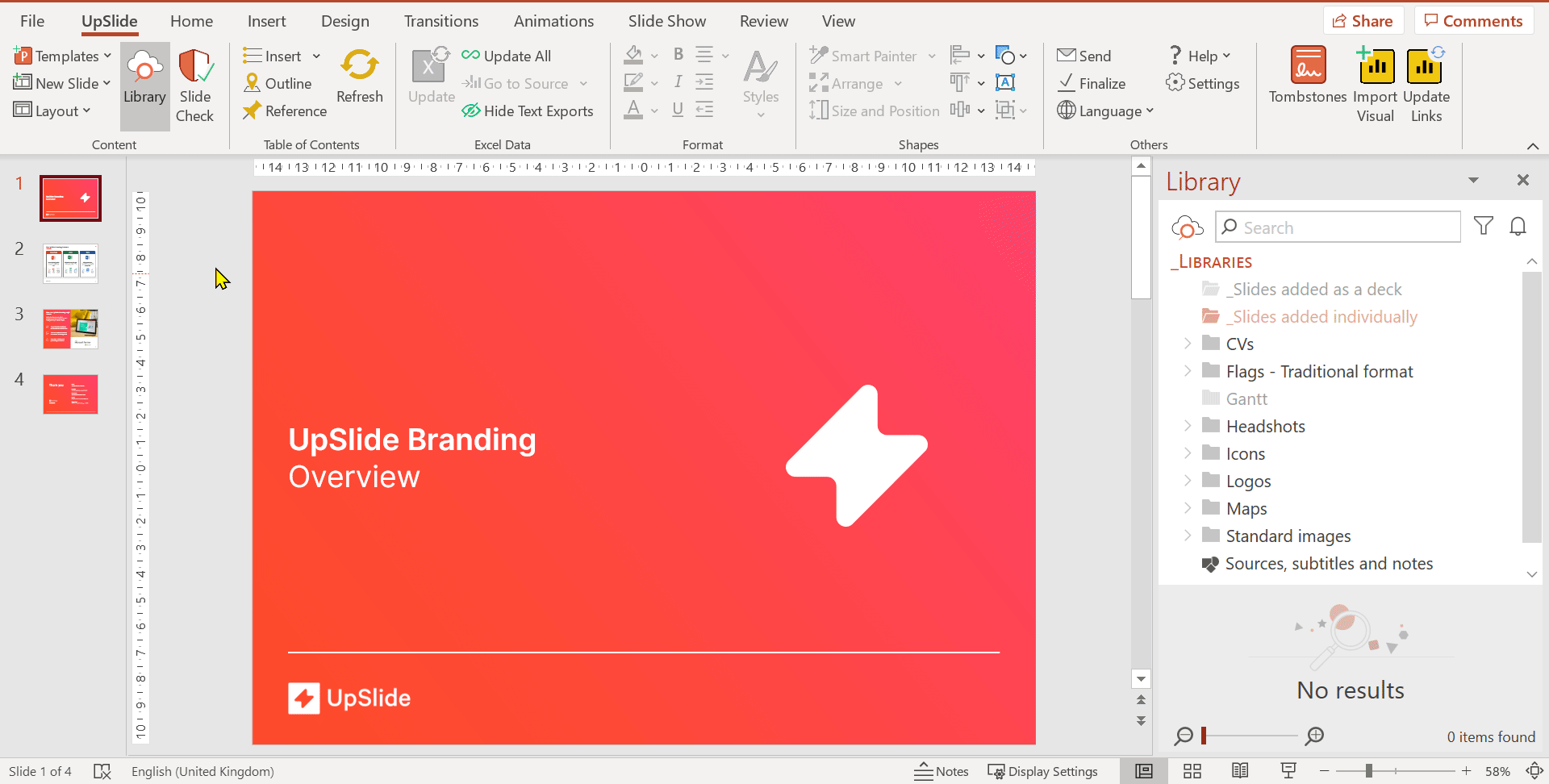 For consistency, all slides added to the library must have been created using an UpSlide template/slide master. If you receive a popup warning you about this please follow this procedure.
Objects (shapes, images, tables, charts, textboxes etc)
Although visible in all three applications you must insert objects from PowerPoint.
Open the objects within a presentation.
Group the objects if you want them to be added as a single item. E.g. A headshot + textbox with CV info.
Optional: Press Alt+F10 to open the Selection pane to name the object. You can rename the object afterwards within the library pane.
Select the objects or the slides containing the objects. If you select multiple slides all their objects (except slide titles, footers and page numbers) will be added to the library.
With your items selected now in the library pane, right-click where you want to add the object and in the Publish section choose Selected shapes. If you right-click on a folder a new file will be created, but if you right click an existing file the objects will be added to it.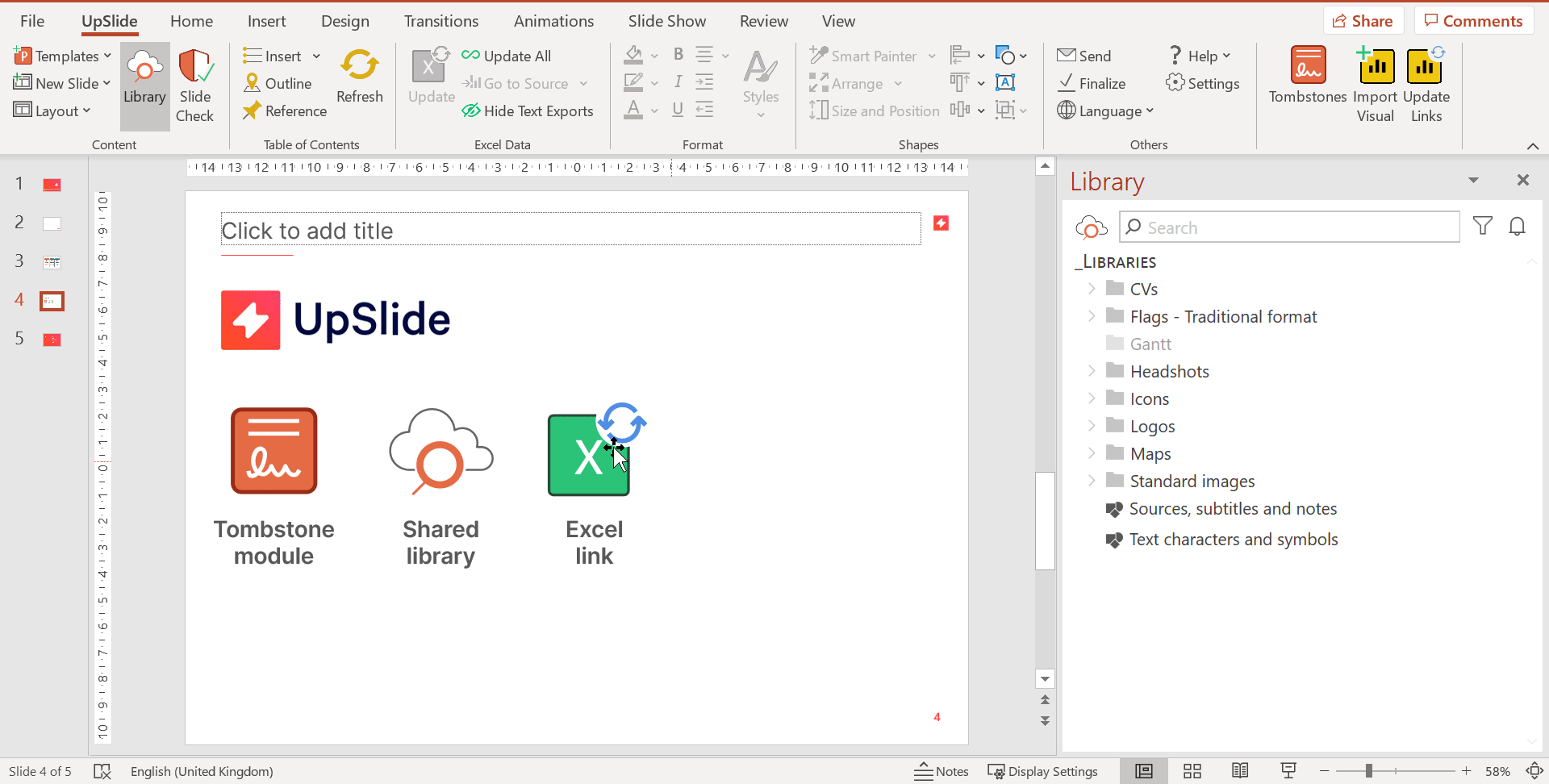 Tip
The position from which you insert an object will be retained and used when the item is accessed. E.g. Add an image when it's correctly positioned on a slide and it will be correctly positioned when users access it.
If colours of objects look different when inserted into different document, it is most likely linked to the color palette of the active file. Click here to read how to fix the color in place.
Sections of text and Word files
The Word library can contain shapes, paragraphs of text and whole pages. If you want more flexibility than the templates button offers, entire documents can be added.
Open your Word document and select the paragraph to publish.
In the library pane right-click where you want to add the item.
In the Publish section choose Selected text or if you want the entire document choose Current document.
Excel workbooks
The Excel library can contain:
Whole workbooks which open as a new file for a user
Single sheets which add to the workbook a user has open
Groups of sheets which add to the workbook a user has open
If a workbook contains macros they will be preserved in the library and usable when inserted. To add content to the Excel library:
Open an Excel workbook.
In the library pane right-click where you want to add the worksheet/book.
In the Publish section choose Current workbook to insert the entire workbook OR Selected sheets to insert the currently selected sheets as a group.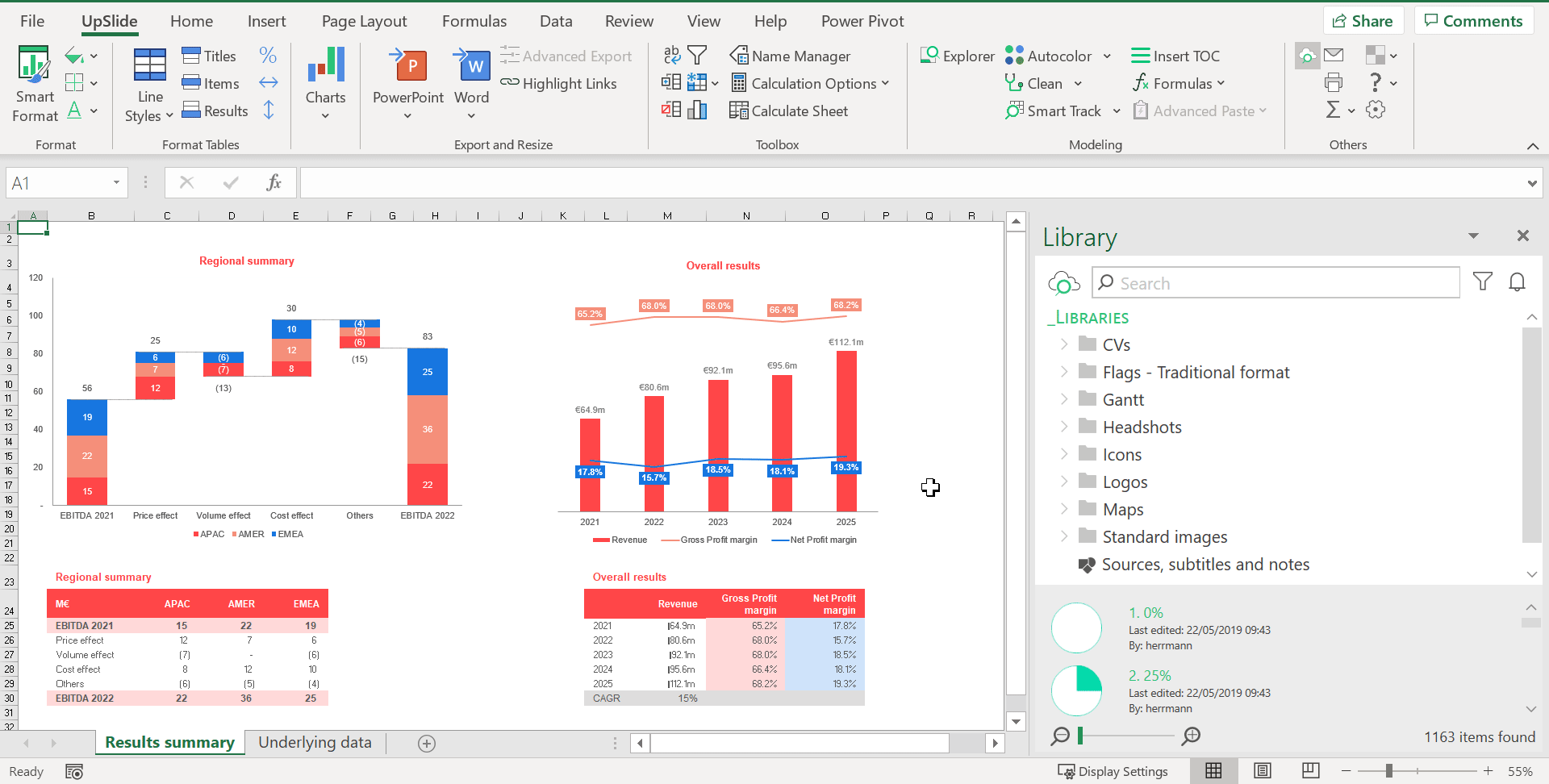 Tip
To reduce the time it takes your users to insert always
clean the workbook
before inserting in the library.