Working in PowerBI, you might want to update your regional settings so the punctuation of your report will match your target audience.
Working on your report, the punctuation might not match the expected. On a French variant, decimals are marked with a comma, as seen in the example below.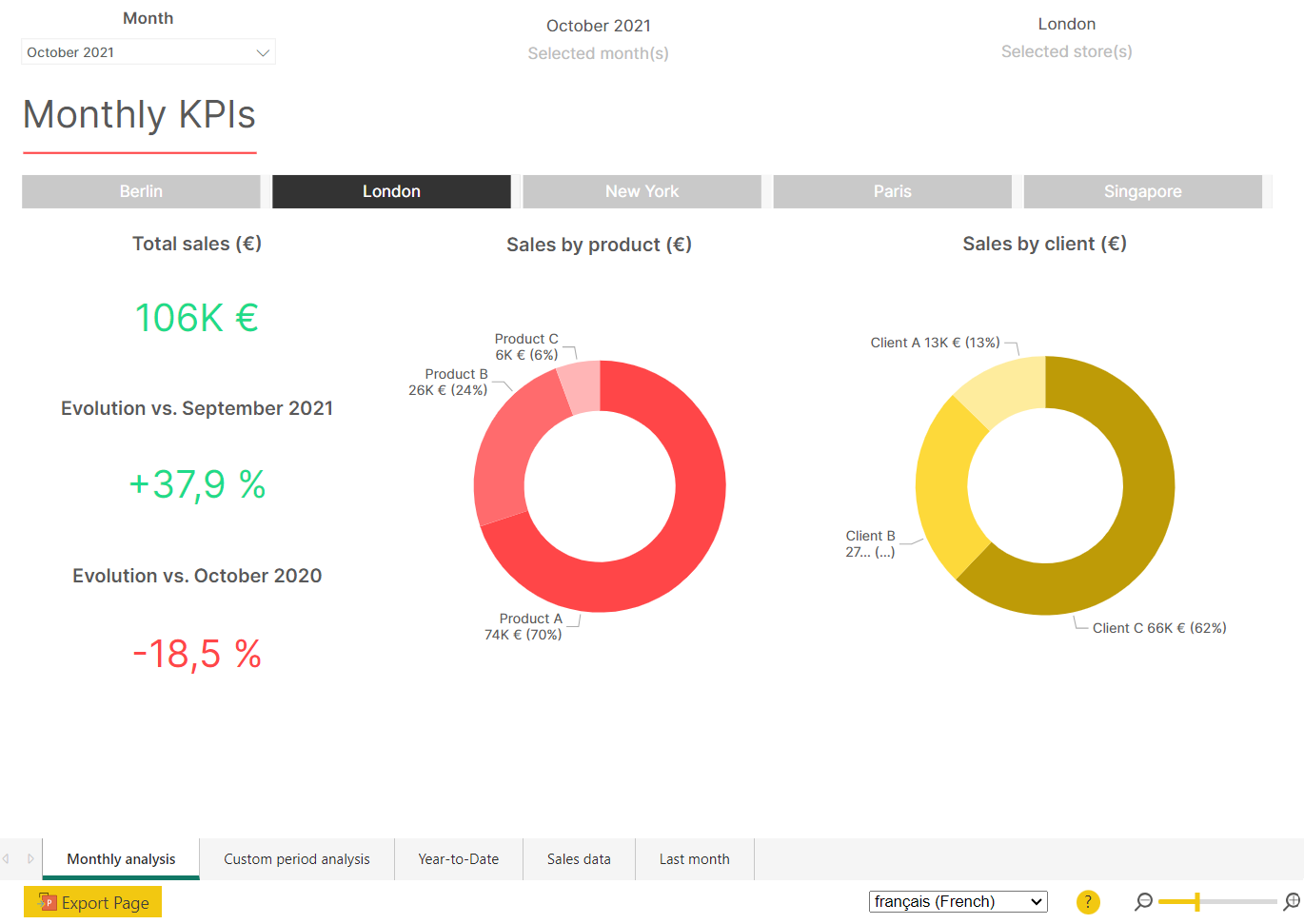 You can reload your report to display the proper language variant using the language selector at the bottom. For example, an English one with dots to indicate decimals.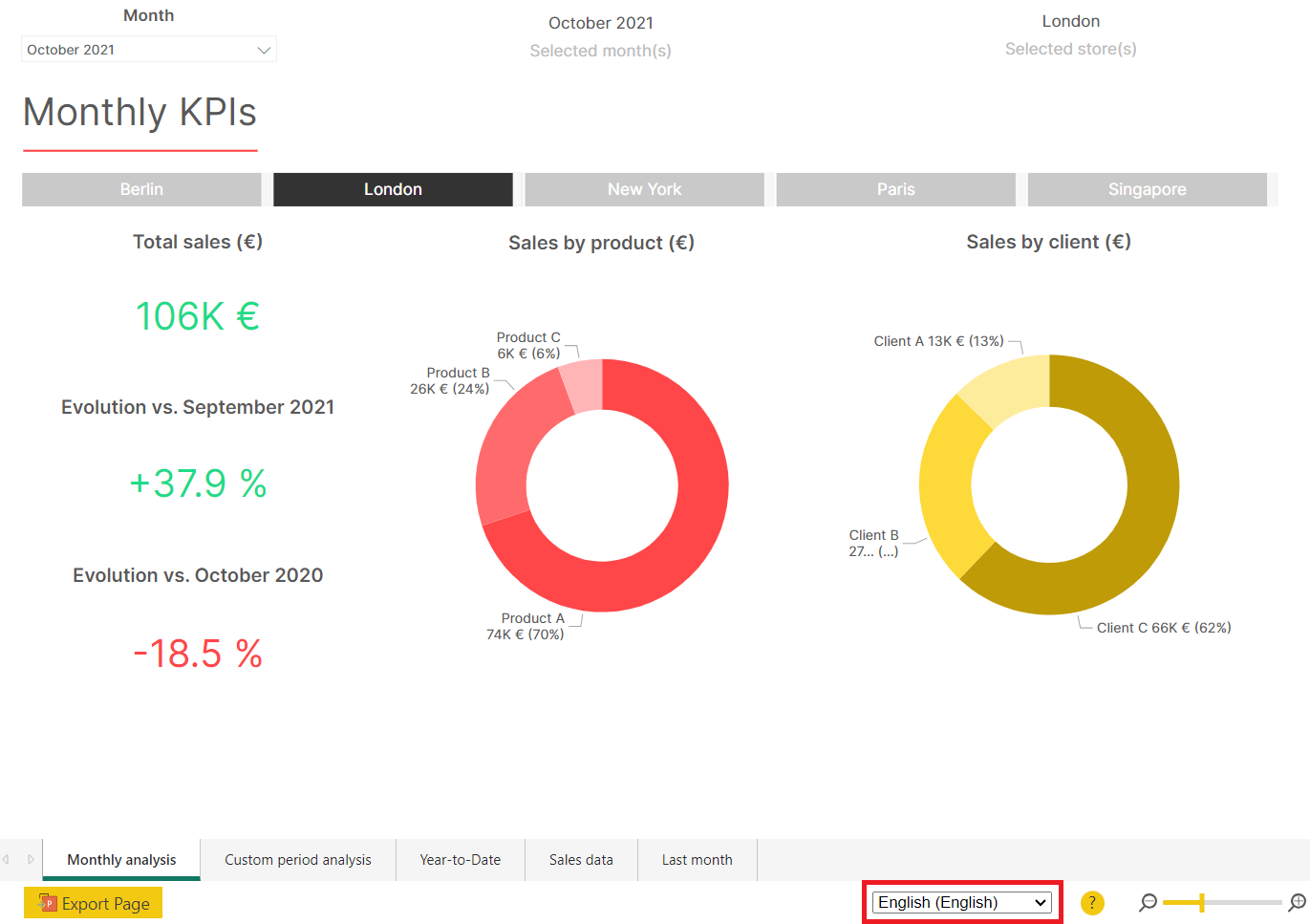 When updating your report, the language variant will remain unchanged even if you update it in the Import Visual window. This means that if the visual exported doesn't show the right variant, you will need to update it again.