When a library is stored in SharePoint UpSlide needs user consent in order to access it. This page shows how to grant delegated permissions
so it works only with a signed-in user present

. This means all your data ownership and existing control mechanisms persist within your organization.

Your data remains safe

You are granting delegated permissions to UpSlide within your environment. When you grant consent on behalf of the users, the users do not obtain any additional read/write permissions than they already have. Their existing permissions are simply passed onto the UpSlide application installed on their machine to operate within your environment.
Grant consent
As an organisation admin, you can grant consent to SharePoint for all users with the below steps:
Go to the Microsoft consent page
Log in with your credentials as a Tenant Administrator
Check the Consent on behalf of your organization box
Click Accept

Revoke consent
As an organisation admin, you can revoke the consent for an app following the below steps:
Go to Azure Portal
Go to Azure Active Directory
Select Enterprise applications
Select the application for which you want to revoke consent
Go to the Properties of the AzureAD App
Delete the application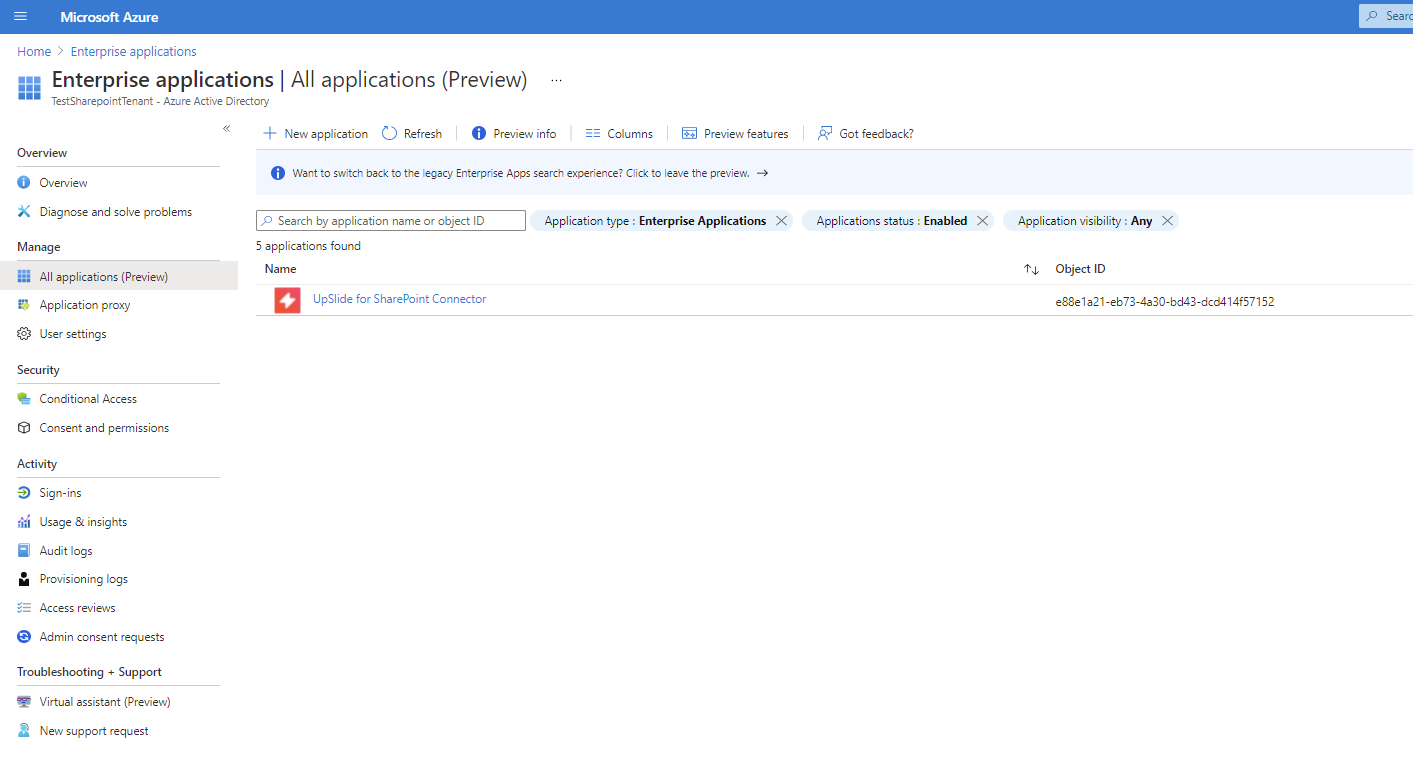 -