If you have an error when updating in PowerPoint, it's probably because your Excel file has too many corrupted names and crashes during the update. In this article, we will show how our Clean feature can help you clean your file, and give you an alternative if you don't have access to it.
Update
This issue has been resolved in version 6.7.26.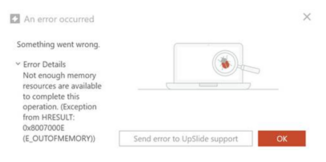 UpSlide Clean
If you have the Modeling Tools license, you can use the Clean Function to remove all unused cell styles on the file, and this will also remove the number formats.
Make sure that the Option "Remove all unused styles" is checked before applying the clean.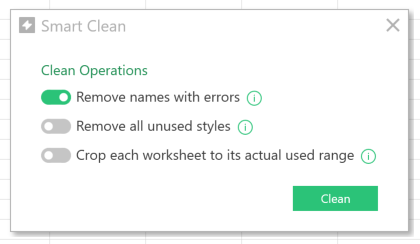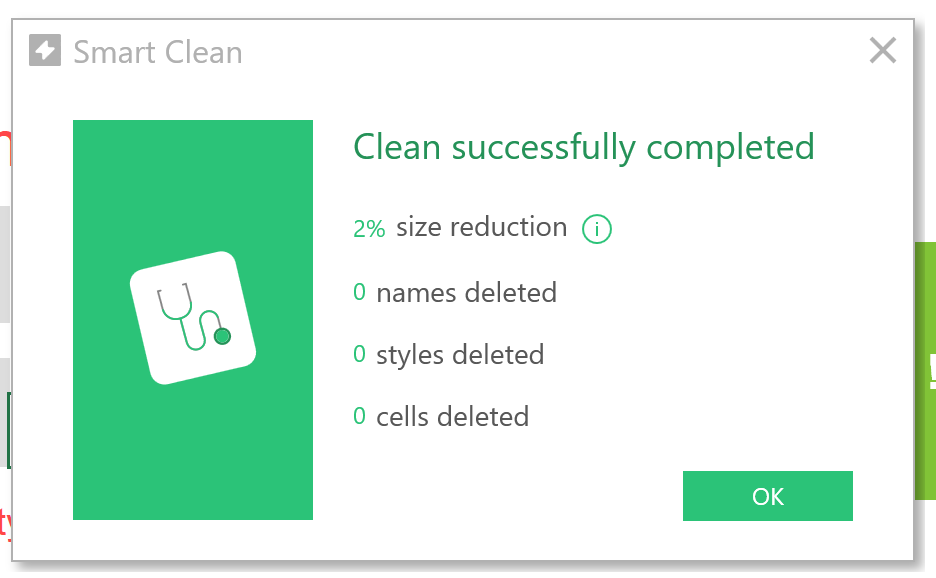 XLStylesTool
If you don't have access to the Modeling Tools, you can either delete each NumberFormat manually or use a tool called XLStylesTool created by Sergei Gundorov, available on the Microsoft Store.

Open the software, load your Excel File with the "Get File" button and then use "Process File" to start scanning the file.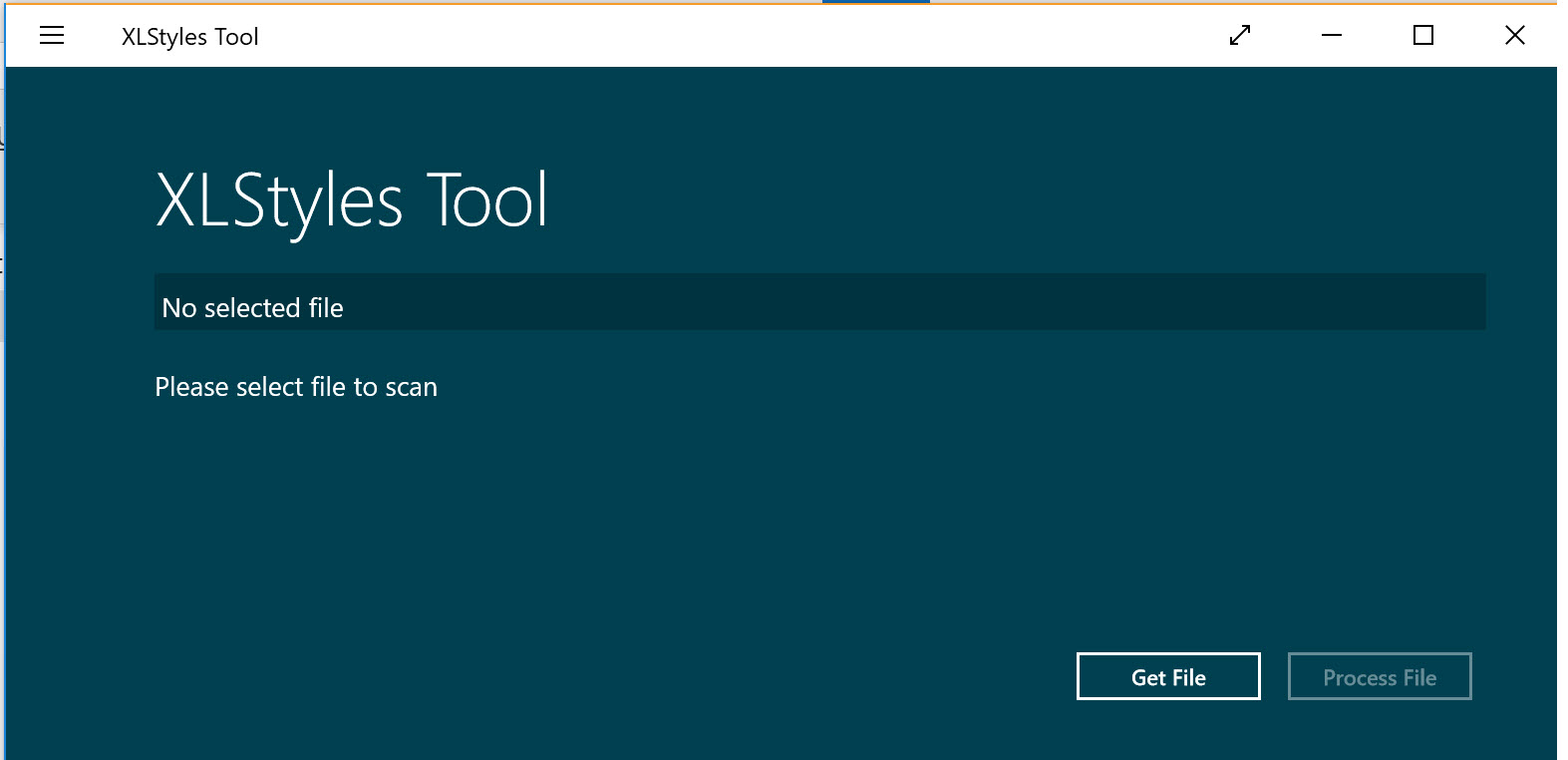 The tool will first Scan your file and then ask you if you want to start the Cleaning process: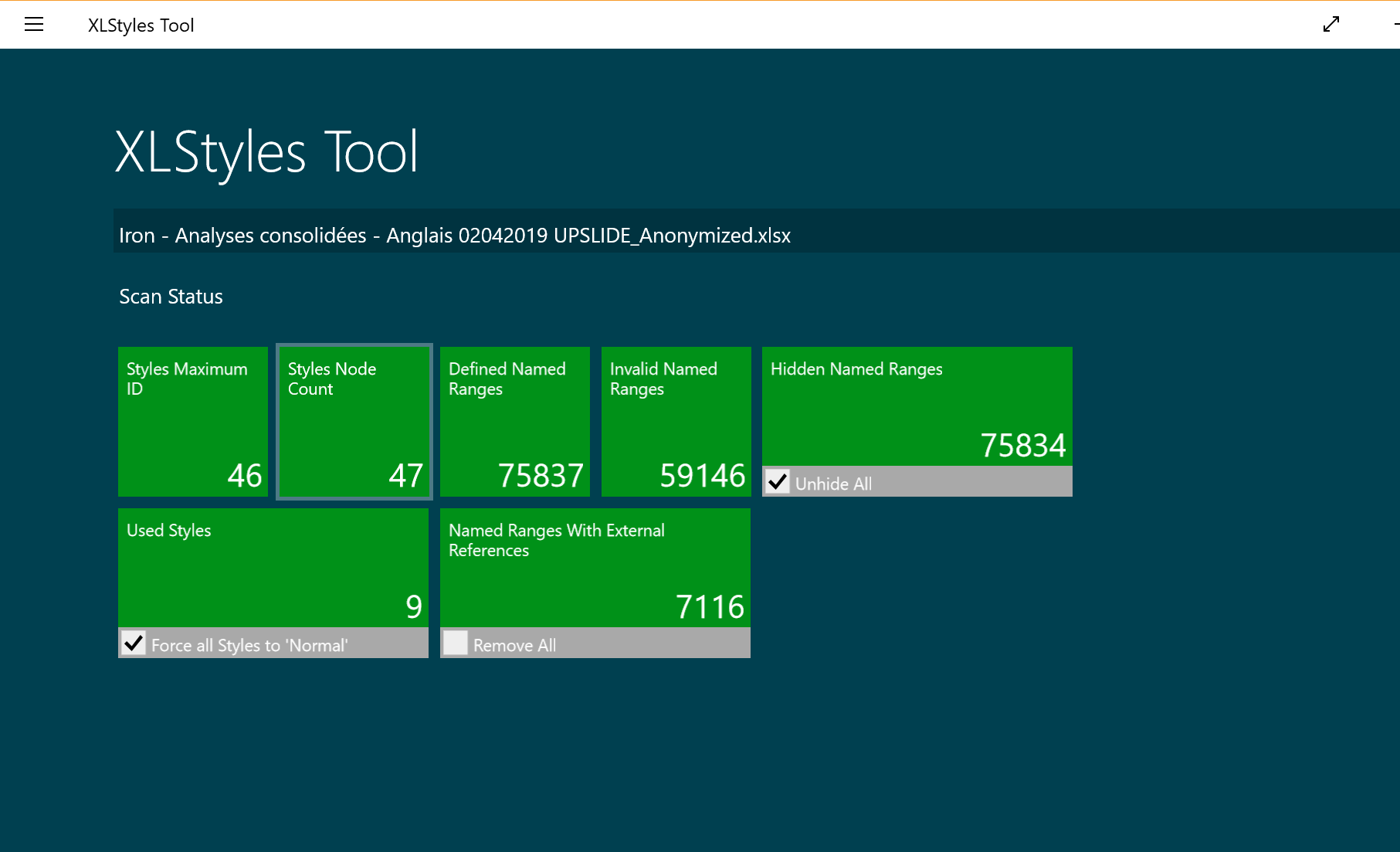 Contact our Support team
If you still have issues with this error message after cleaning your file or were unable to clean it, you can contact our Support team using Help > Contact Support.
If you can provide the files, our team will do their best to clean them.