Find the source Excel file and Link information
Our Go to Source button allows you to find the source Excel file for a particular table, chart, or figure in PowerPoint or Word.
Select the linked item in PowerPoint or Word
Click Go to Source in the UpSlide ribbon
You will be brought directly to the location of the table, chart, or text within the source Excel file
If you cannot locate your source file with the Go to Source button, use the Link Information option in the Go to Source drop-down. This will show you details of the workbook used for the most recent update, as well as the name of the last user to make the update.
From Excel find which PPT/Word file an item was last exported to
Identify and open the PowerPoint or Word document into which you last exported your chart or table directly from Excel. Here's how to use it:
Select and right-click on a linked table or chart in Excel
Select the "Go to last export" option
The most recently linked or updated file will open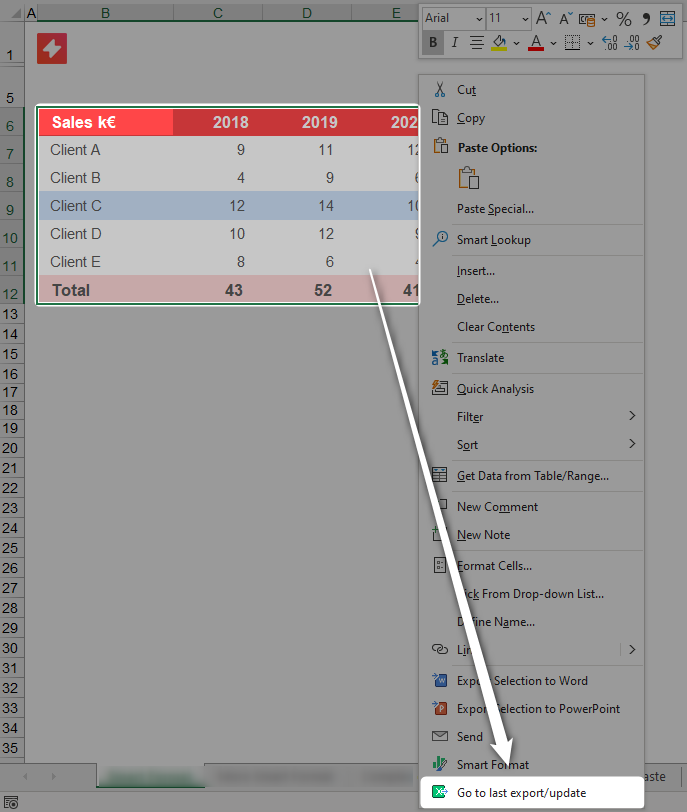 Manage data sources
With UpSlide, you can change the name and location of your source Excel file without breaking your link. This means that you can create different versions of the same file (each year, quarter, month, etc.) and easily update the link using the most recent one. Find out how on our dedicated page.