Power BI is great for displaying live data but it's hard to add a written commentary. Our link is designed to allow you to use Power BI visuals within PowerPoint (perhaps with other sources too) so you retain the storytelling flexibility of PowerPoint.
Housekeeping
Creating your link
Make sure you have published your Power BI report online in your Workspace
On your PowerPoint presentation choose the slide and placeholder where you want to add your visual
In the UpSlide tab, click on the Import Visuals button
The Power BI panel will open.
Connect to your Office 365 account: the same you use to publish your Power BI report online on your Workspace
Apply filters on the visuals
Export visuals by clicking on the […] button, then Export to PowerPoint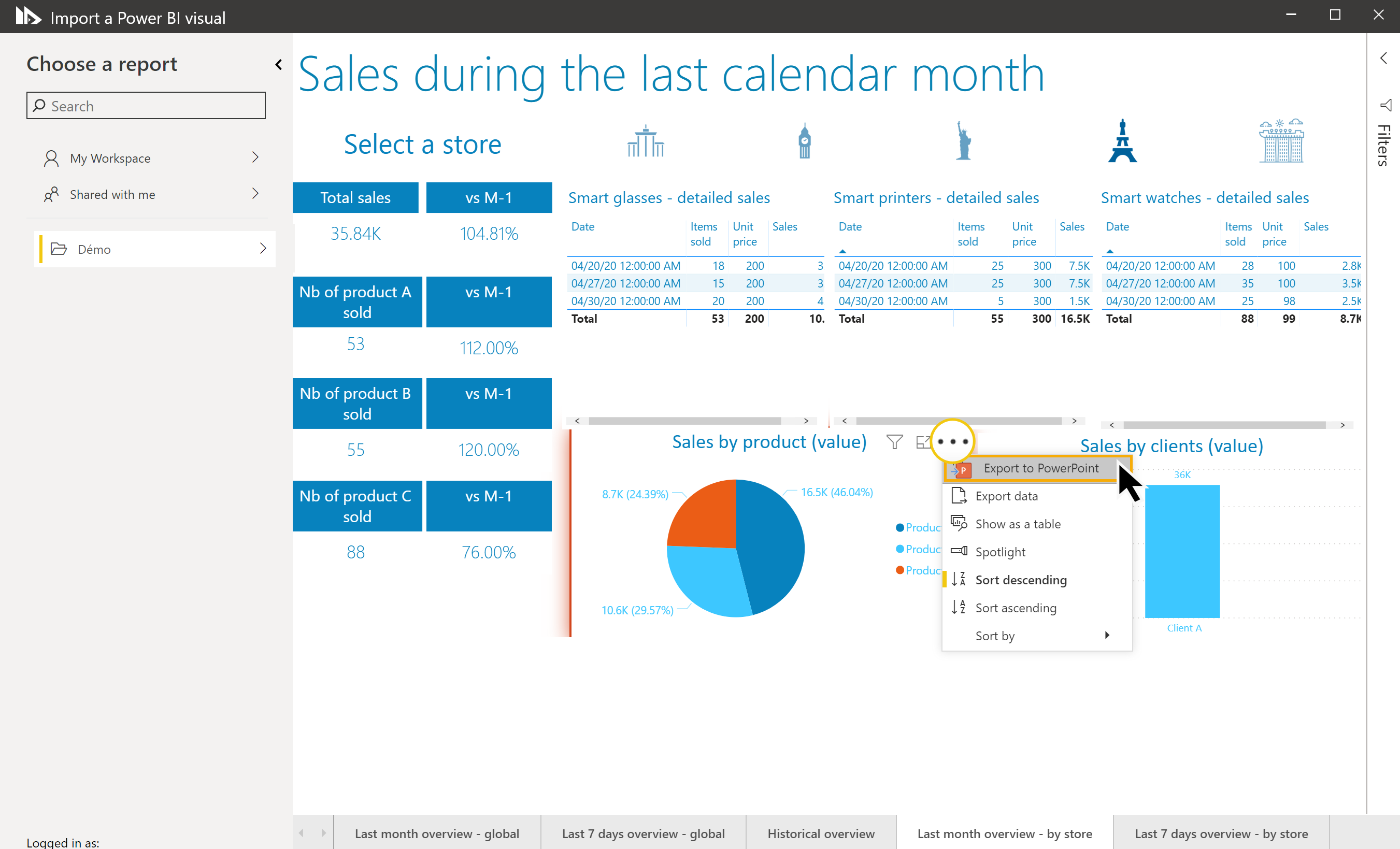 Tip
You can import several visuals simultaneously.

See information and filters in the Update panel in PowerPoint
Visual title
Tab title
Last modification
Author
Dashboard Title
Applied filters : Date - Store
If all your exported visuals are not in the Update links pane, click on the Refresh list button at the bottom of the pane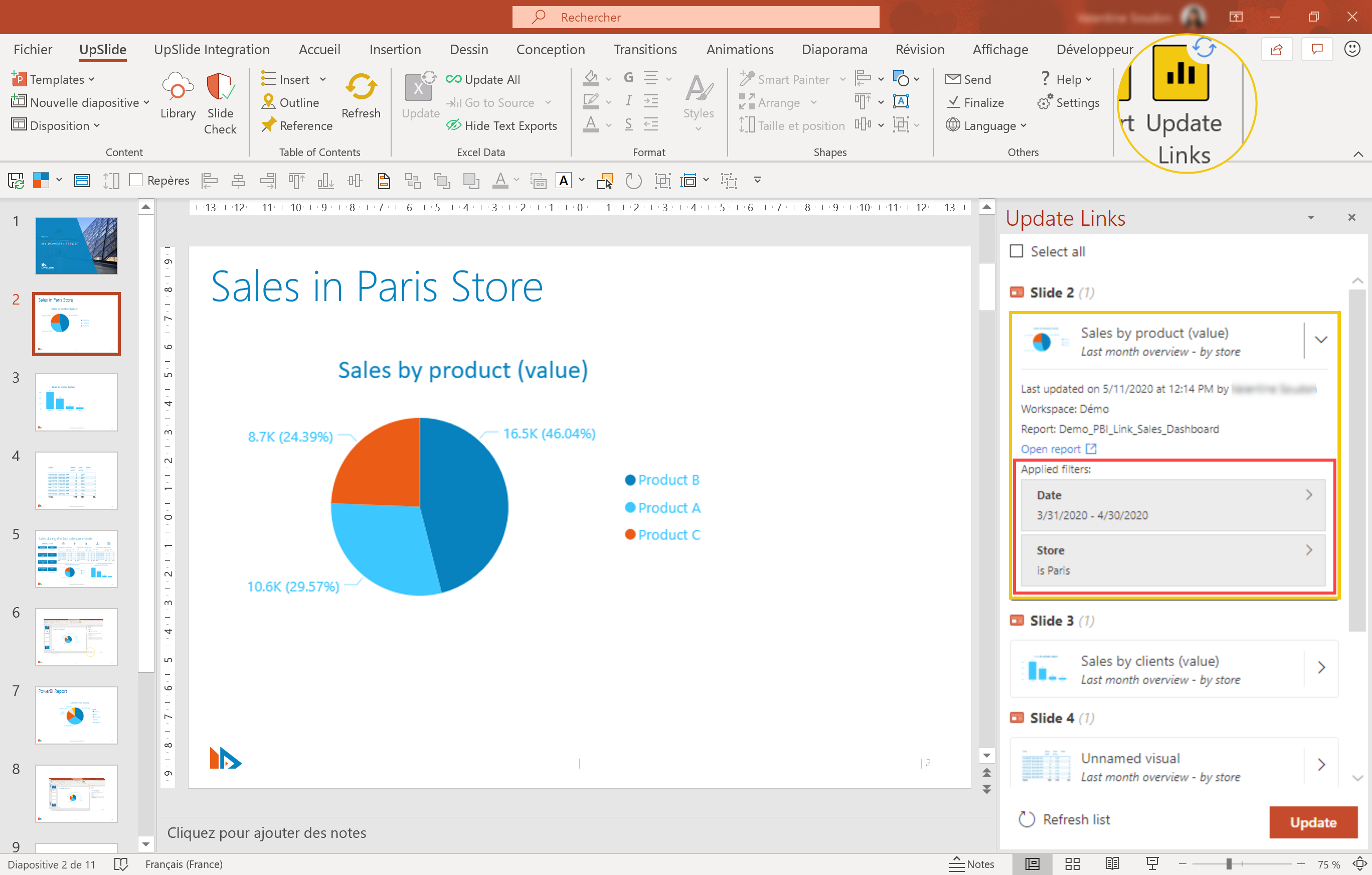 Important
Do not group visuals in Power BI as the export won't work.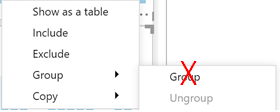 Link whole page
You can also export the whole page of your report following the same steps above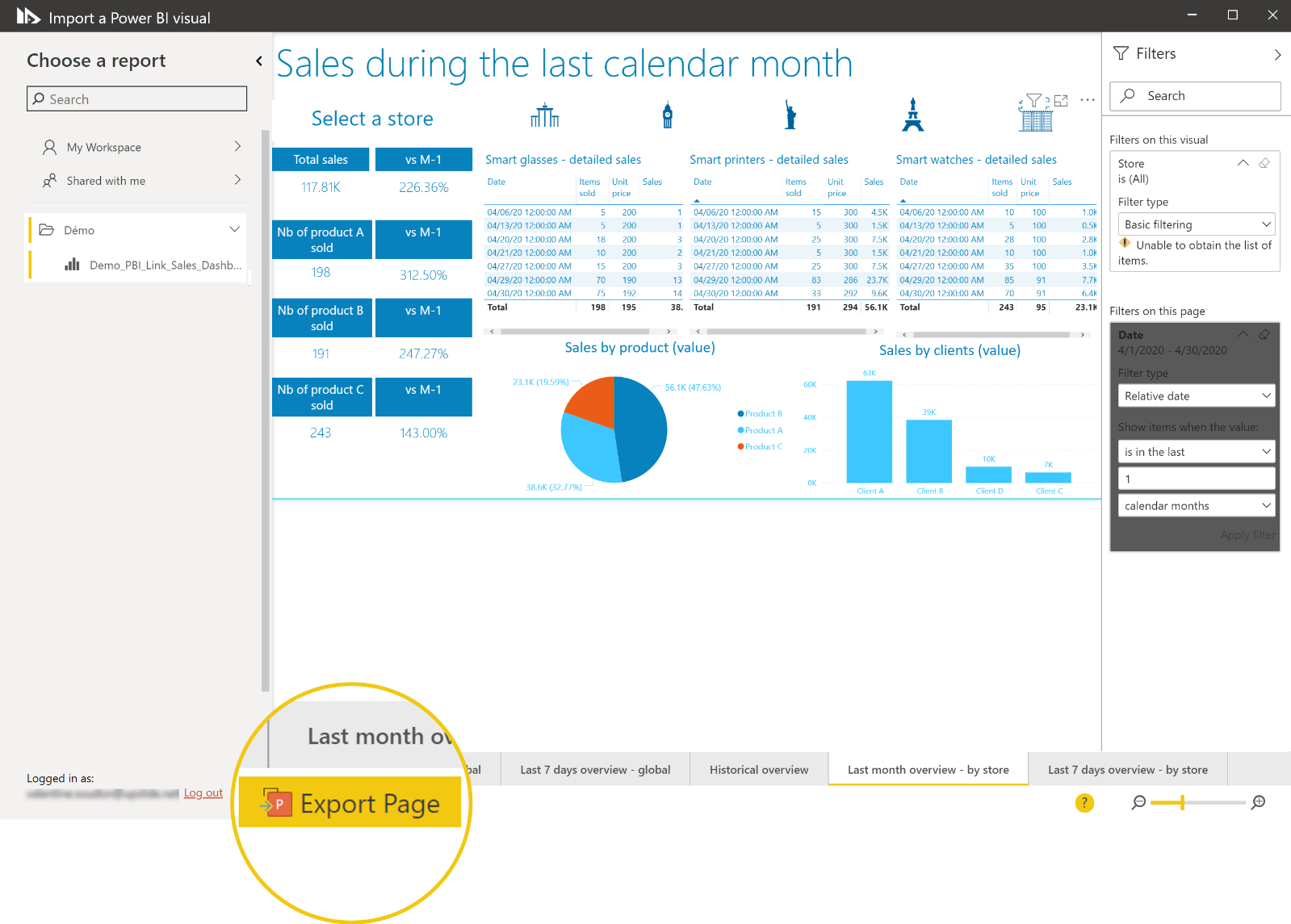 Now you've created your link if you want to update them follow this page.