Within a presentation you can apply consistent bullet points, text styling, table formatting, and shape fills and fonts (such as callouts or source boxes). This brings a consistent look and feel to your presentation when constructing content from scratch, or when combining content from multiple documents into one new one.
Feature walkthrough
Here's an example of how to make use of UpSlide's formatting features to easily create on-brand content:
Shape formatting 
Applying a style
In order to apply a style to a shape, follow these simple steps:
Select a shape 
Click on the Shape button in the UpSlide ribbon
Click on the style you wish to apply
Apply master format
In each PowerPoint template, there are different text levels set in the Slide Master which you can easily shuffle between using CTRL + Shift + Left/Right arrows. If you have text set at different text levels within a shape you can select the apply master format option to reset them to match the slide master of your presentation.  
Table formatting
When a table or text in the table is fully or partially selected, UpSlide will apply the chosen predefined style to the header, standard, and final rows. Each of the three row types may be assigned background colors, font styles, and outer and inner borders.
Applying table styles works like applying shape styles. To apply a style to a table, follow these simple steps:
Select a table 
Click on the Table Styles button in the UpSlide ribbon
Click on the style you wish to apply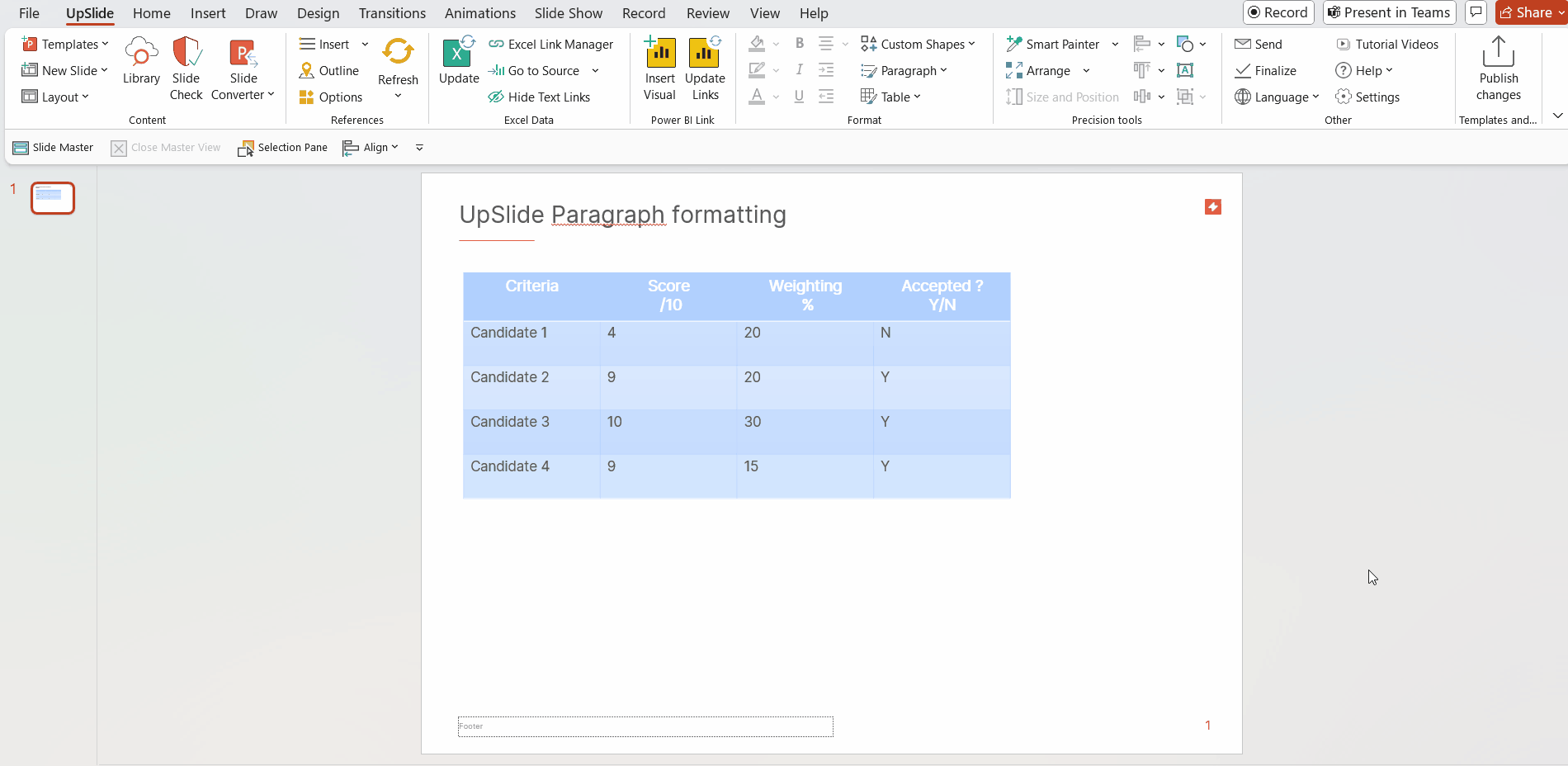 Paragraph formatting
The Paragraph button contains all text levels included in your slide master. This allows you to easily pick and choose different text styles that have been pre-defined for your UpSlide template.
Select the text areas which you want to format
With the Paragraph button choose the format set in the slide master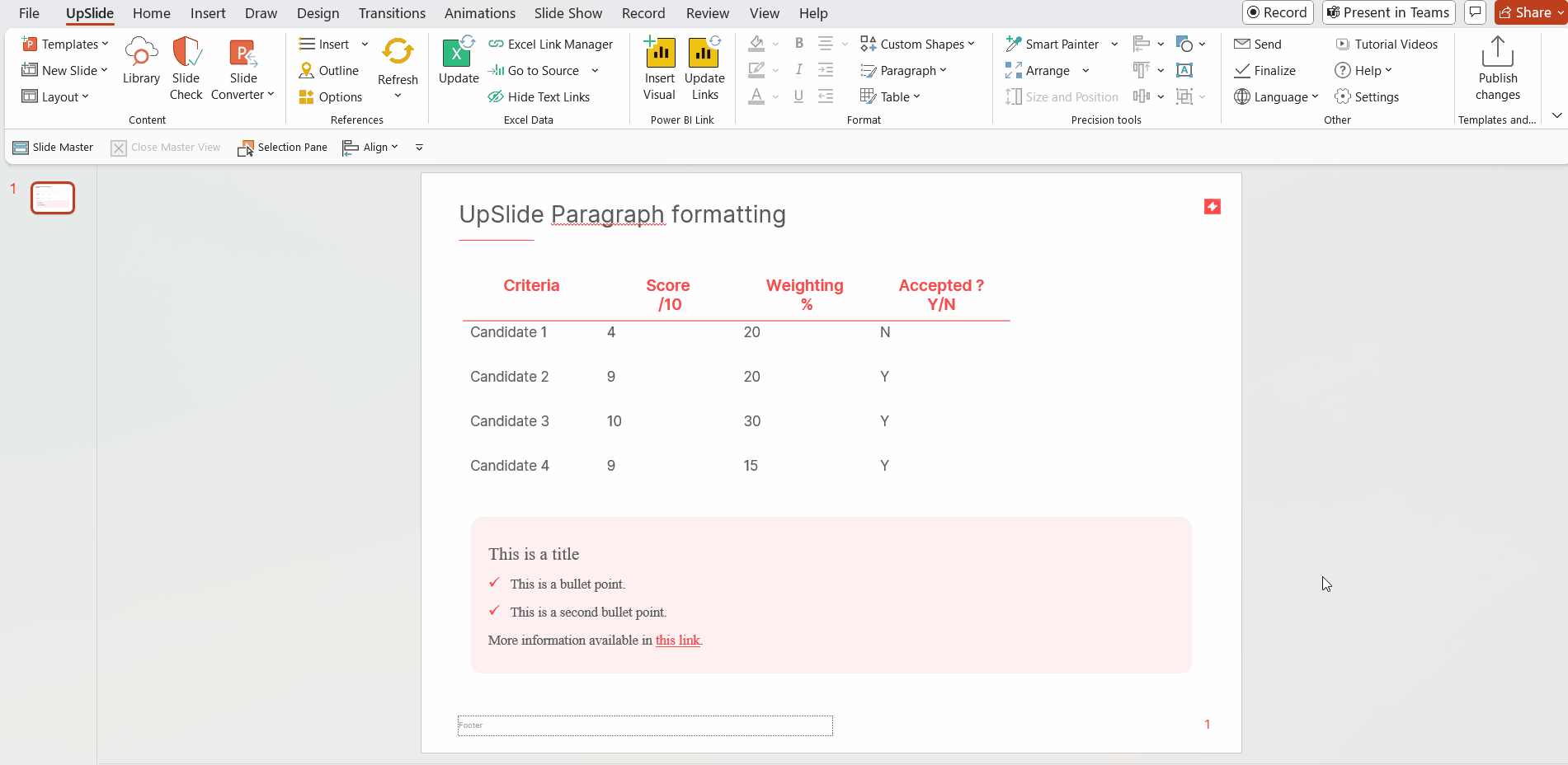 To change what appears in the Paragraph button you can enter Slide Master view and make changes to the text levels in the main Slide Master (the first slide at the top).
How UpSlide styles are different from PowerPoint's native Quick Styles
You can create your own styles, whereas PowerPoint only proposes pre-defined styles.
Applying an UpSlide shape style will apply the right text formatting according to indentation levels, whereas PowerPoint Quick Styles will only change text color.
Add, delete or modify any of the styles above and sharing with your team
Administrators can find information here.