In Word, UpSlide offers a series of documents that you can use as templates.
As an administrator, you can:
Add the current document as a template
Rename or delete an existing Template
To do so, click the New button at the very left of the UpSlide ribbon and click Edit Template list.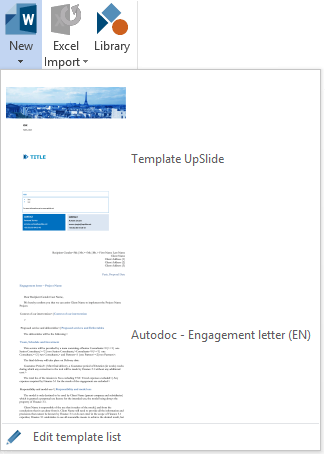 The following window is displayed to let you add, delete or rename templates.