When a user first launches Excel, PowerPoint or Word after UpSlide installation, a prompt box can appear with the message below.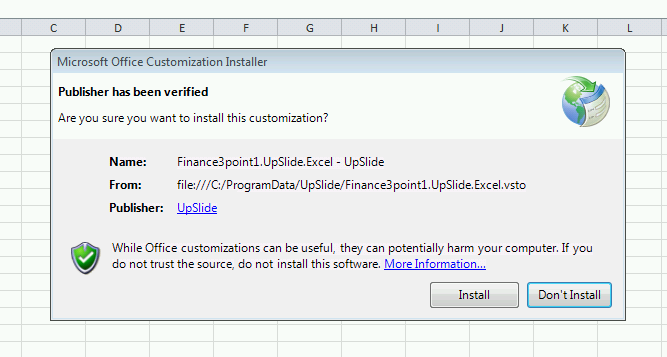 This is the way Ms Office handles trust.
To avoid this, you have to install the UpSlide certificate in the Trusted Publisher store.
You can download the certificate here: Public certificate
Then right click the file, select install, and choose to install the file in the Trusted Publisher store.
Note:
If you get a similar prompt but with a "Publisher cannot be verified" message, you also have to install the root and intermediate necessary certificates for UpSlide to be trusted.
You can do this very easily by installing the certificate below and letting Windows decide where to install it.