Summary
After a crash or if PowerPoint, Excel or Word has been terminated unexpectedly (whether or not related to UpSlide) you may find the toolbar has disappeared. Sometimes you may see this popup: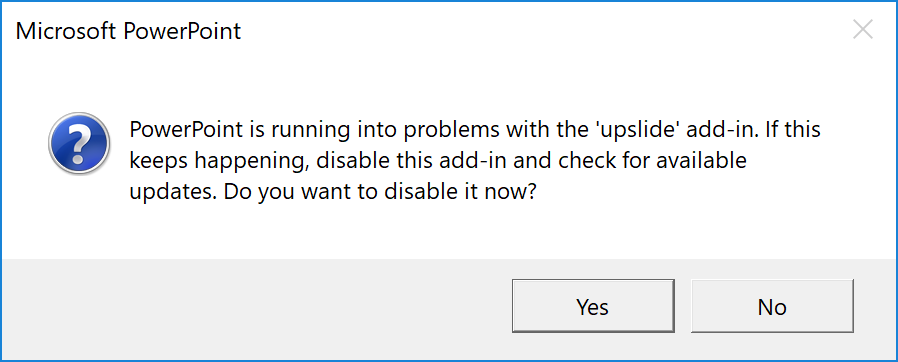 Clicking Yes to this popup will disable UpSlide from the application. In either case to reactivate it you can follow the below procedures:
Reactivate UpSlide manually
Open Excel, Word or PowerPoint depending on which application has the issue.
Go to File -> Options
Go to the Add-Ins Tab -> select COM Add-ins in the Manage drop down -> click go
Check the tickbox next to UpSlide and press OK
The UpSlide menu should now appear in the ribbon. If not close all Office applications and restart the procedure.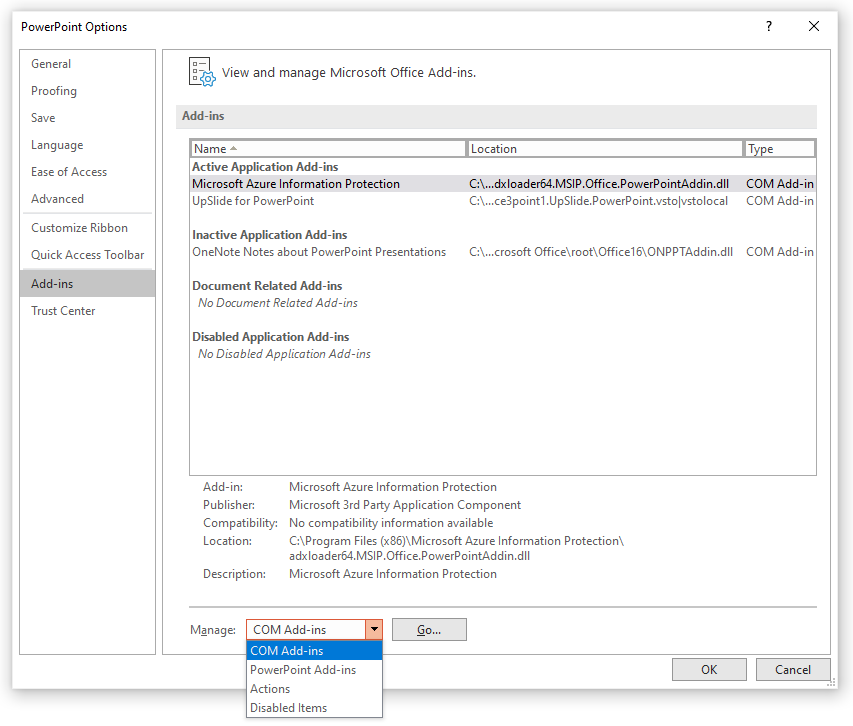 N.B. If it does not appear in the COM Add-ins window try Disabled items select it and press enable
Reactivate UpSlide using Support.exe
We made a tool that will reactivate UpSlide automatically for all three applications (Excel, PowerPoint and Word). You can download it from here.
Once downloaded please launch the Support.exe tool and click on Reactivate UpSlide.

This tool needs Administrator Rights. If you don't have it on your machine, please ask your local IT to run it with Administrator privileges in order to solve this issue.
After using the Reactivate UpSlide button successfully you should see the following popup message: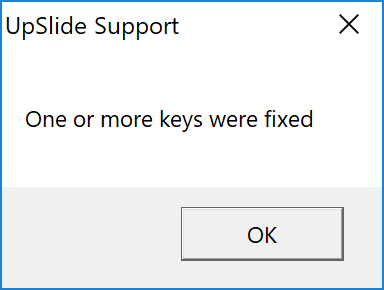 Reactivate UpSlide in the Registry
Close all Excel, PowerPoint and Word applications.
Open the Registry Editor
In the Registry, navigate to the following folder:
Excel
HKEY_CURRENT_USER\SOFTWARE\MICROSOFT\Office\Excel\Addins\Finance3point1.UpSlide.Excel

PowerPoint
HKEY_CURRENT_USER\SOFTWARE\MICROSOFT\Office\PowerPoint\Addins\Finance3point1.UpSlide.PowerPoint

Word
HKEY_CURRENT_USER\SOFTWARE\MICROSOFT\Office\Word\Addins\Finance3point1.UpSlide.Word
Double click on "Load Behavior" and set the value to 3, then click "OK".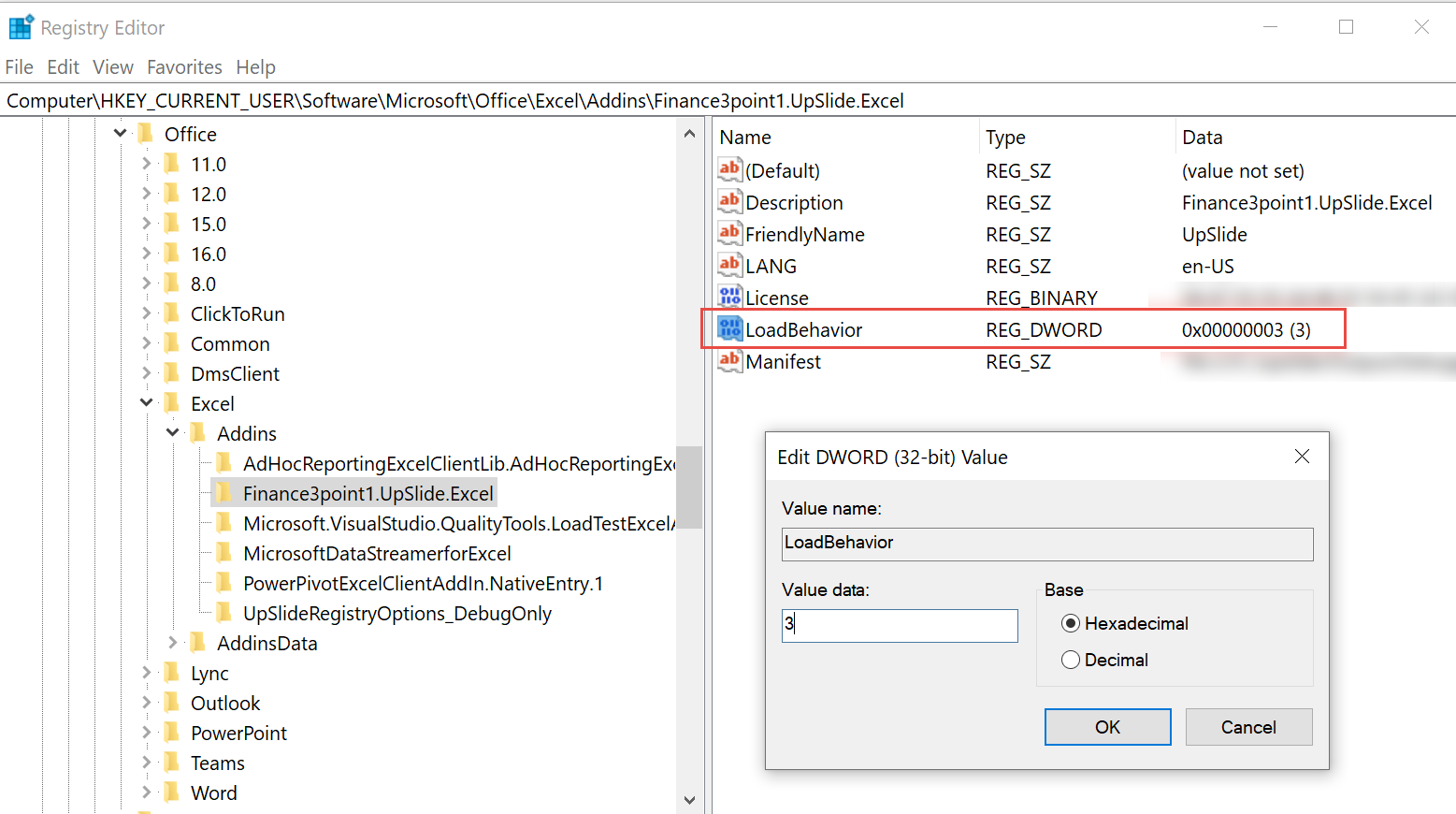 Start Excel, PowerPoint or Word and check if the UpSlide menu is back.
If UpSlide menu is still not showing, you can try editing the same keys located in the below paths:
HKEY_CURRENT_USER\SOFTWARE\WOW6432Node\Microsoft\Office
HKEY_LOCAL_MACHINE\SOFTWARE\MICROSOFT\Office