UpSlide's Footnotes feature lets you seamlessly add and manage Footnotes in your PowerPoint slides. The Footnotes box formatting is customizable to your desired font, colour, size and positioning.
Inserting and updating footnotes
Select the text to which you would like to add a Footnote and click on the Insert button. Within the Insert button, select Footnote or use the shortcut Ctrl+Alt+F.
Superscript numbers will be automatically added to your text, and a default textbox will be created for the Footnotes textbox.
To refresh the Footnotes, click on the Refresh dropdown and select Footnotes. UpSlide will only update the changes made to the Footnotes.
You may also choose to refresh the entire presentation, including the Table of Contents and Footnotes, by clicking on the Refresh dropdown and selecting the Whole presentation button.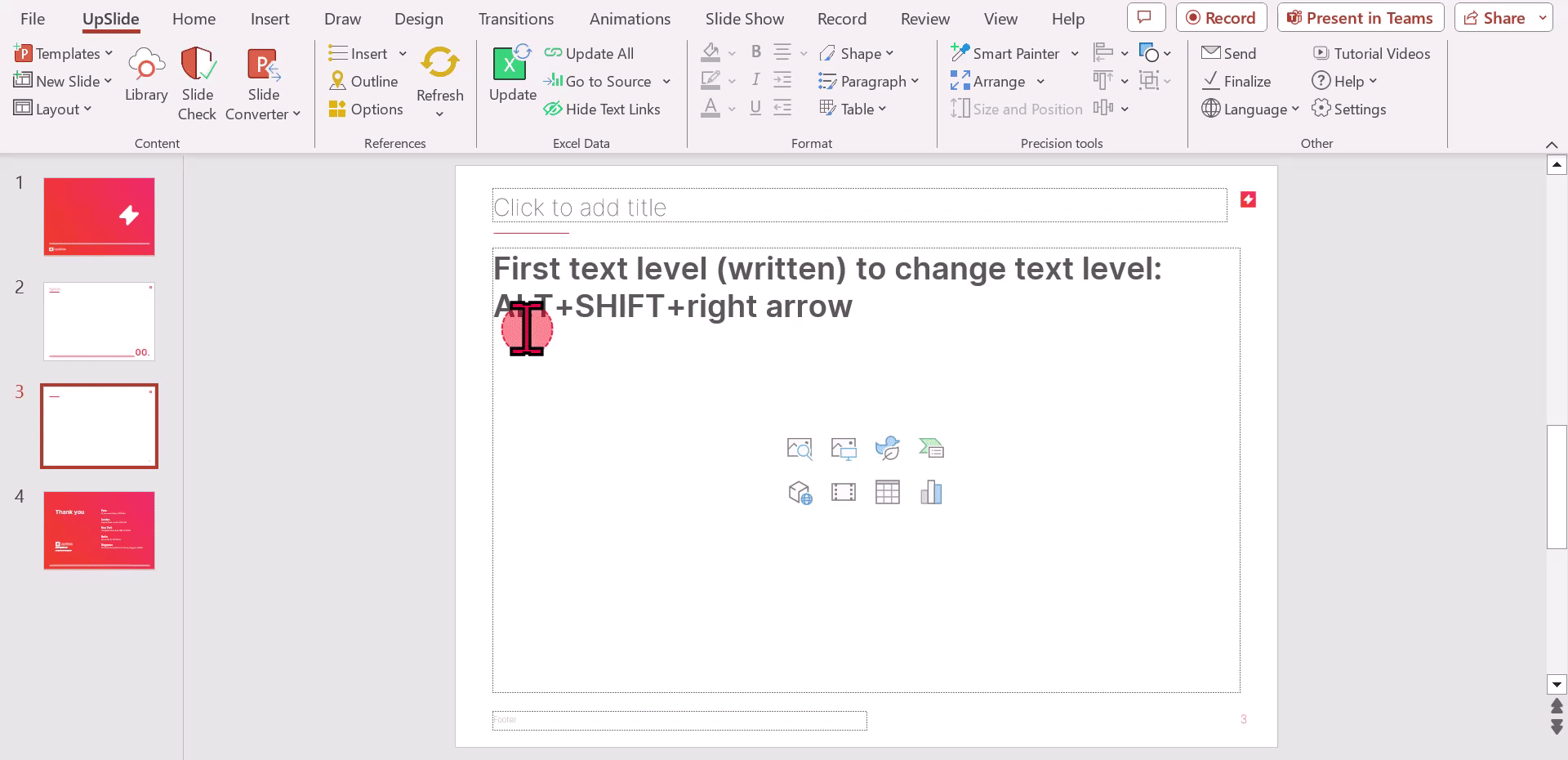 Customizing your footnotes textbox
UpSlide allows you to customize the Footnotes' textbox to align with the style of your presentation.
Navigate to the Options button in the References section of the UpSlide ribbon. A pane will open on the right.
Select Footnotes from the ribbon within the Options pane.
Select Linkt to shape and chose the shape you would like to use.
You can choose to include a line break for each Footnote by enabling the option in the pane.
Note
As an administrator, you will be able to set up your template's default Footnotes textbox to follow a shape layout, font, positioning, size, alignment, etc., to fit your organization's branding. Find more information on editing templates
here
.